In daily life, plastic products are ubiquitous, and the requirements for plastic products are becoming higher and higher, including material, shape and so on.
How do we make plastic products? There is one way for injection molded plastic products, where the most important part includes the design and development, injection mold, injection materials, the following will be for injection mold this aspect of a brief introduction.
First, what is mold? Mold is a model, according to the model to make products, it is divided into male and female models. You can put pressure on moon cakes as well as mould for moon cakes. It's also a mold. But how did the mold come out? Maybe most of the mold professionals can not answer, mold production includes many steps, from design to factory, the software and hardware used is not a sentence or two can be introduced clearly. Therefore, in the market we can see a special mold enterprise to mold production, just like JasonMould. Mold has played an irreplaceable role in our life, most of our daily necessities can not be separated from the mold, such as computers, telephones, fax machines, keyboards, cups and so on these plastic products do not need to say, no mold is made. Secondly, injection mold, in fact, injection mold is one of the types of plastic mold, plastic mold includes: injection mold, extrusion mold, suction mold. In the production of injection mold is not smooth sailing, some problems can be solved step by step according to experience, and then some problems and even the whole industry can not be solved smoothly. For example, surface hydraulics, wool edges, repeated mold test, do a good test may be successful, do a problem may need to repeat many times. Therefore, when choosing the injection mold products, it is very important to choose an experienced, high-quality, large-scale, production capacity guarantee enterprise cooperation.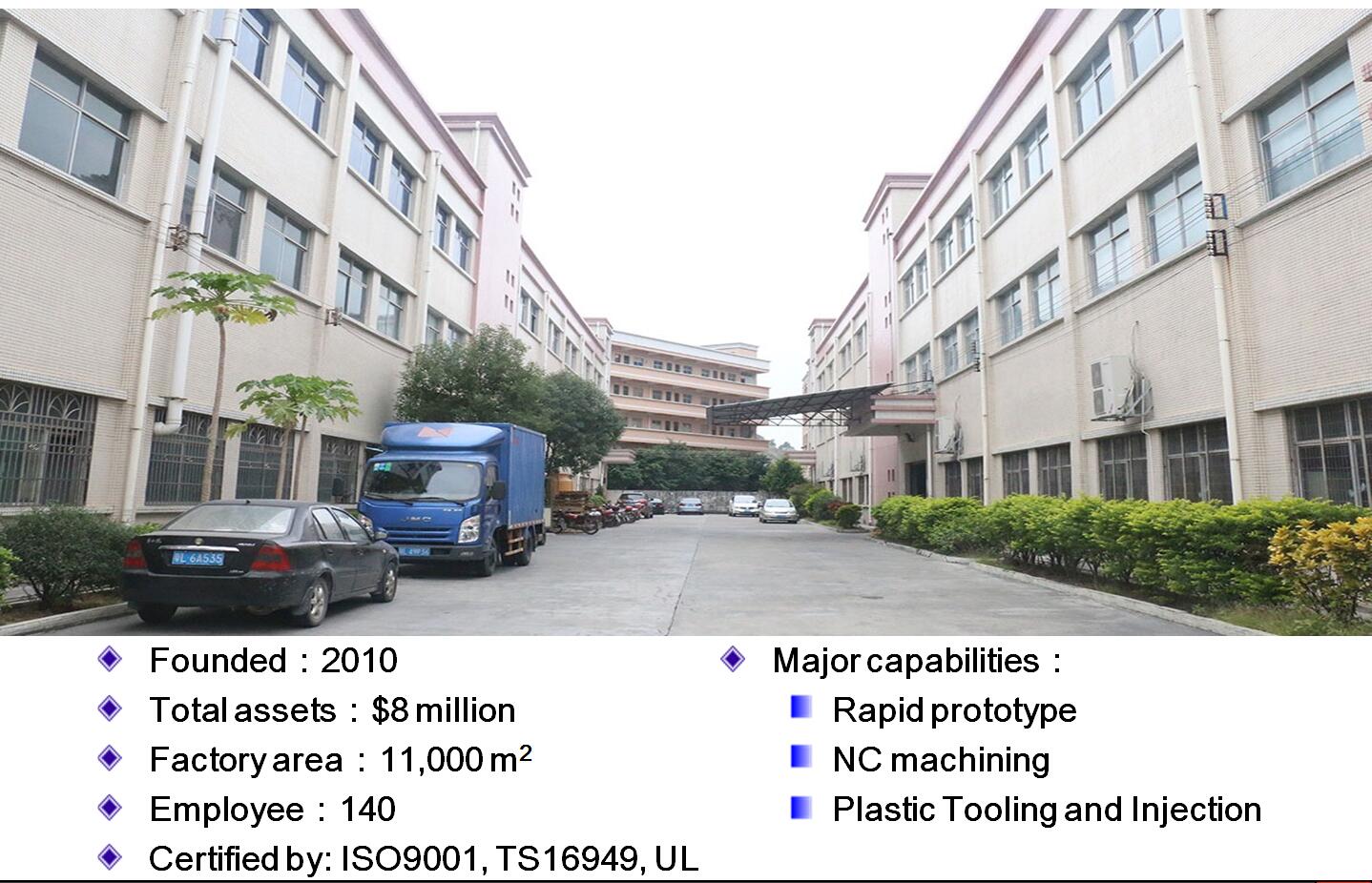 JasonMould Industrial Company Limited, established in 2010, is a leading injection moulding manufacturer in China. JasonMould specializes in plastic mould production for household appliances, medical equipments, electronic equipments, safety equipments as well as monitoring system.
The company has over 15000 square metres factory. With plastic injection tooling divisions possessing different machinery and expertise, JasonMould offers tools from small and precise mobile phone parts to as big as automotive parts. Our tools are mainly exported to U.S.A., Europe, Japan and UK. JasonMould's diversification strategy and full service has won compliment from customers all over the world.
Our mission is to provide our customers high quality moulding products and services. We aim to exceed our customers' expectations of pricing, quality and on-time delivery. To achieve our mission, JasonMould:
Commits to continually improve employee skills and efficiency,
Provides our employees a clean and safe working environment,
Upgrades machine technology and support equipment through a strict maintenance program, and
Maintains customers' tooling to its highest peak of performance
For more about custom manufacturer of plastic molding products,please visit https://www.jasonmolding.com/
Inquiry Contact:
Contact person: James Yuan
Company name: JasonMould Industrial Company Limited
Address: LongGang Village,LongXi Town,BoLuo County,HuiZhou City,GuangDong Province, China
Telephone: 86-752-6682869
Email: [email protected]
Website: https://www.jasonmolding.com