Rapid prototyping is a process of software development wherein physical objects are automatically constructed by means of SFF or solid freeform fabrication. In the process of rapid prototyping, a prototype or working model can be constructed quickly, and tested for its functionality, performance and output. The new features or ideas can be illustrated well in the prototype and early user feedback can be gathered with regards to the product.
Many companies have turned their attention to rapid prototyping for their needs of creating and developing models and prototypes. Additive manufacturing technology has been a part of the design factors since later in the 1980's. This process has taken technological advances that have led to the discovery that it can be helpful with creating the actual products rather than just the model or the prototype. Only a few items are created at a time when it is used to create ready to use items. There are numerous advantages of rapid prototyping:
1.Reduction in project cost and risk.
2.Can be used in different industries.
3.Easily the errors in previous design can be detected and errors can be rectified.
4.Only upon the complete satisfaction the complete product is designed. Factors like manufacturability, robustness and functionality of design are checked before sending it for production.
5.Greater visualization capabilities are improved right from the first stage if designing. This helps the user in knowing how the final product will look like.
6.All the designing flaws can be detected easily before the manufacturing of the product starts.
7.Manufacturer, designer and user can discuss the product and work forward to get the best product. This helps to give the user higher output product.
About JasonMould Industrial Company Limited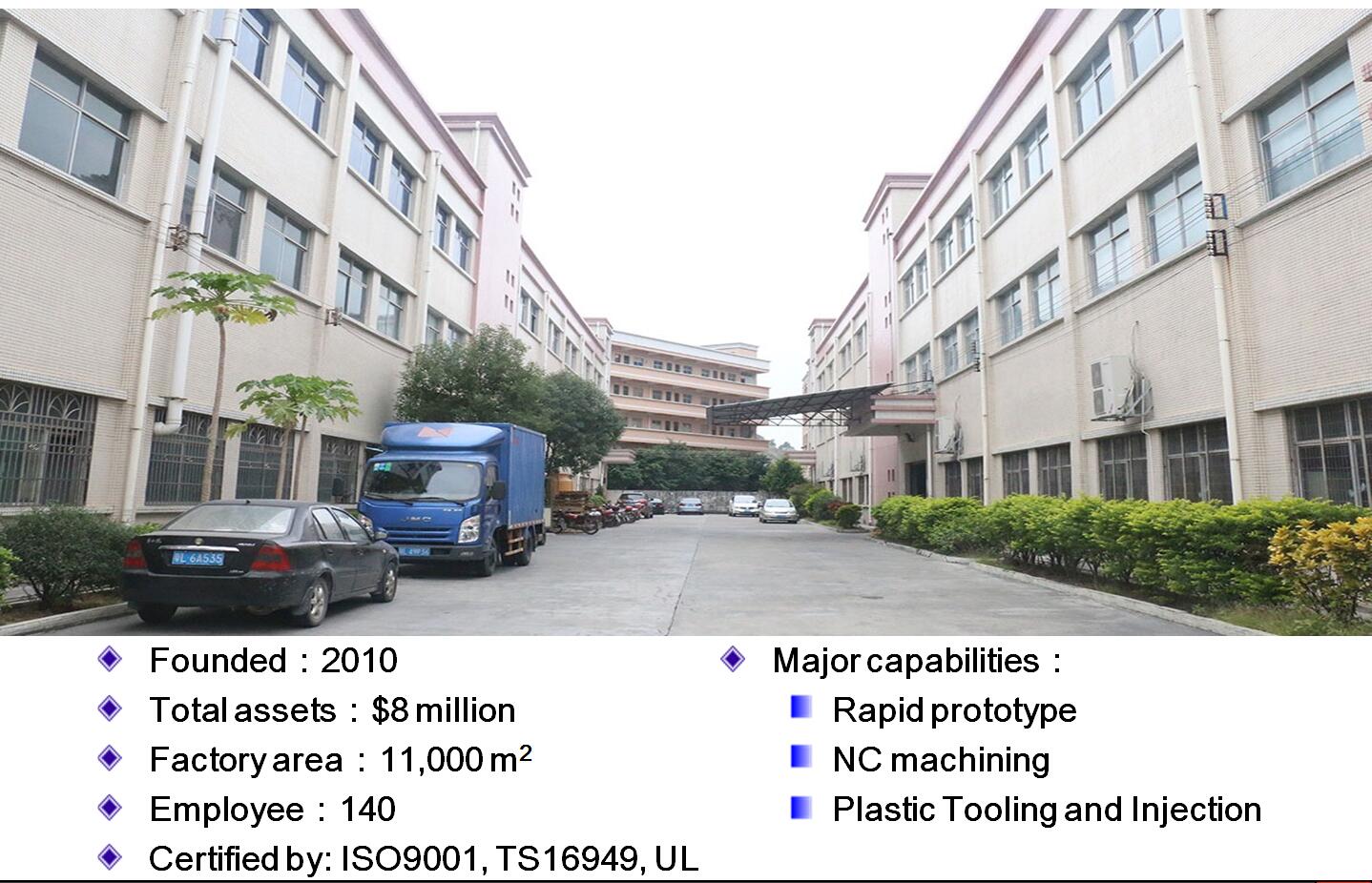 Jasonmould is a manufacturer of plastic molds- injection mold, die casting moulds, plastic blow molding, rotational molding, medical plastic injection molding, two shot plastic injection molding, insert molding, overmolding, metal injection molding, micro injection molding, powder injection molding, ceramic injection molding, liquid injection molding, husky injection molding, household mold, casting mold, die mold tool, custom molds, china moulds, rapid prototyping tooling, plastic prototyping tooling, punch press tooling, die and tooling for mobile/ cell phone parts, automotive parts, vacuum cleaners, rechargeable tools, telephones, copiers, computers, multimedia speakers, and many other electronic products and household appliances. And also a plastic product manufacturer- plastic parts, plastic water tank, plastic balls, plastic containers, plastic buckle, plastic anchor, plastic hanger, plastic spoon, plastic pipe fitting, plastic tumble, plastic tableware, plastic cups, plastic bottles, plastic tray, plastic cosmetic container, plastic case, plastic food container, plastic chairs, plastic caps, plastic cap closure, plastic tubes, plastic water pipes, plastic knobs, plastic tubing, plastic utility boxes, plastic racks and so on.
Contact:
Contact person: James Yuan
Company name: JasonMould Industrial Company Limited
Address: LongGang Village,LongXi Town,BoLuo County,HuiZhou City,GuangDong Province, China
Telephone: 86-752-6682869
Email: [email protected]
Website: https://www.jasonmolding.com