In our demand for molds, there is a kind of called two-color mold, generally like a car lampshade, you can see, there are white and red connected, that belongs to the two-color mold. Some people will be curious, how can mold products come out on both sides of the red intermediate white? Two-color mold is generally used by injection molding, but two-color mold we need to inject two colors of materials. Today, we will introduce the use of two color molds in the automotive mold industry. According to report that more than 90% of the automotive parts need to rely on mold forming in the production of automotive, such as automotive lamps with two-color mold injection molding, like the car's beautiful interior, generally made by IMD technology, such as pipe joints are made by the mold. China, the world's largest automobile producer and seller, has been unable to produce its own high-grade cars, which is closely related to the lag of the development of the automotive die industry, which is known as the "mother of the automotive industry". Automobile dies are the molds used in the automobile field, and are known as "the mother of the automotive industry". The automobile body mold, especially the large and medium-sized panel mold, is an important part of the automobile body manufacturing technology and a key link to form the automobile independent development capability. Automotive mold products include automotive panel mold, tire mold, internal and external decoration mold, lamp mold, automobile bumper mold, automobile dashboard mold and so on. Automotive mold technology is a comprehensive and high-level system engineering, which combines many disciplines, such as machinery, electronics, chemistry, optics, materials, computer, precision detection and information network. At present, China is basically self-sufficient in trucks, light vehicles, minivans and other molds, and can produce some car panels molds. In China, which has a large scale of automotive and motorcycle mold industry, China's automotive and motorcycle mold manufacturing industries still rely heavily on imports of precision molds. Under such circumstances, domestic two-color molds, automotive mold industry, the use of molds why not use domestic manufacturers for supply?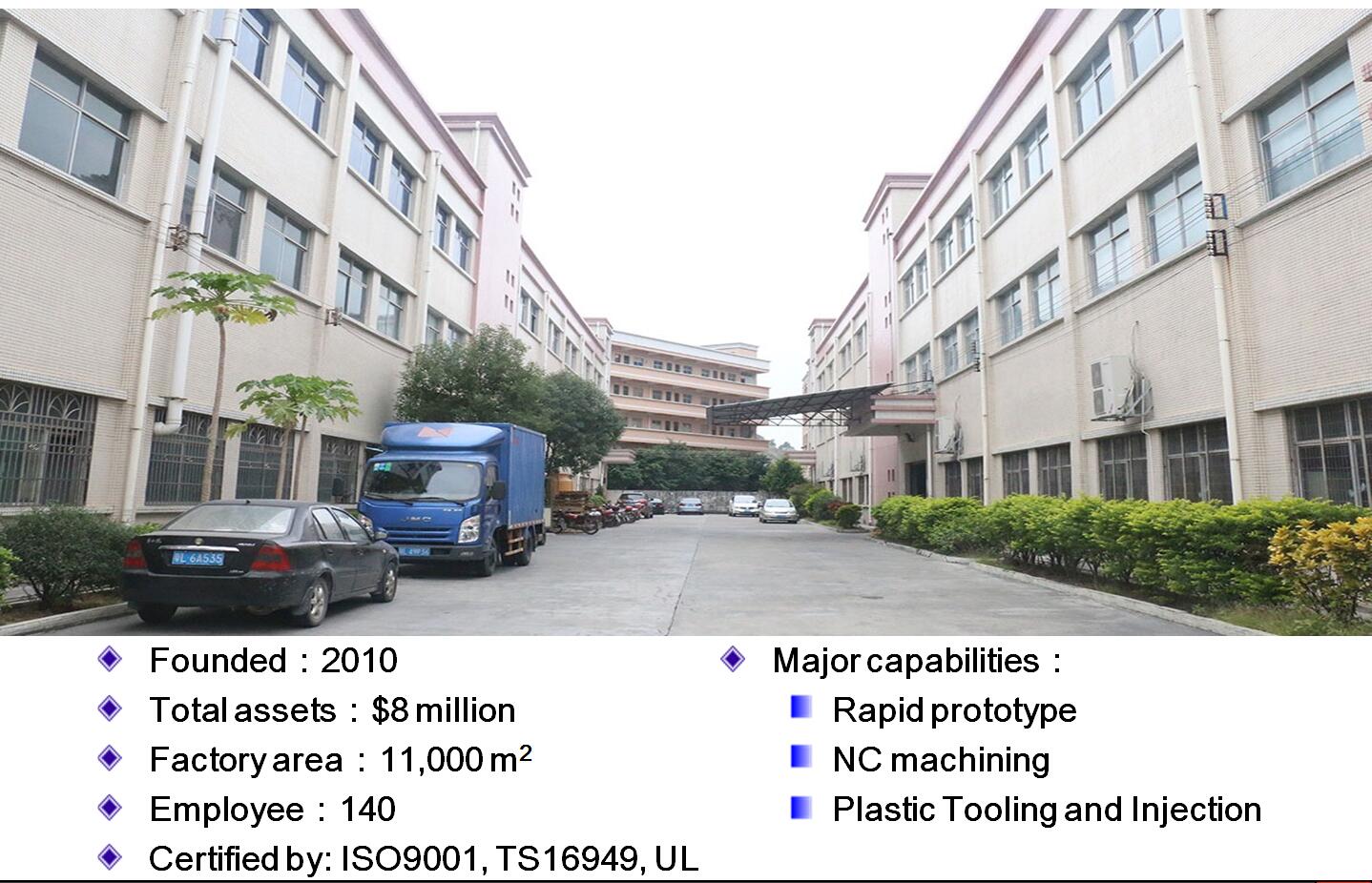 JasonMould Industrial Company Limited, established in 2010, is a leading injection moulding manufacturer in China. JasonMould specializes in plastic mould production for household appliances, medical equipments, electronic equipments, safety equipments as well as monitoring system.
The company has over 15000 square metres factory. With plastic injection tooling divisions possessing different machinery and expertise, JasonMould offers tools from small and precise mobile phone parts to as big as automotive parts. Our tools are mainly exported to U.S.A., Europe, Japan and UK. JasonMould's diversification strategy and full service has won compliment from customers all over the world.
Our mission is to provide our customers high quality moulding products and services. We aim to exceed our customers' expectations of pricing, quality and on-time delivery. To achieve our mission, JasonMould:
Commits to continually improve employee skills and efficiency,
Provides our employees a clean and safe working environment,
Upgrades machine technology and support equipment through a strict maintenance program, and
Maintains customers' tooling to its highest peak of performance
For more about custom manufacturer of plastic molding products,please visit https://www.jasonmolding.com/
Inquiry Contact:
Contact person: James Yuan
Company name: JasonMould Industrial Company Limited
Address: LongGang Village,LongXi Town,BoLuo County,HuiZhou City,GuangDong Province, China
Telephone: 86-752-6682869
Email: [email protected]
Website: https://www.jasonmolding.com